Although I haven't discussed it very much thus far in my articles here, aside from the PC gaming that I cover, I also play various mobile games, both on iOS and various versions of Nintendo handhelds over the years (currently, a 3DS).  On the latter, the game that gets the most play has usually been something in the Animal Crossing series.
One of the things about Animal Crossing is that it allows for various creative outlets, such as designing patterns and music that can be used in the game.  In that vein, this page contains some resources that I created to use in my game, and that you are more than welcome to use in yours.
If you want to see what my town looks like, my dream address for Animal Crossing:New Leaf is 5100-2924-0293.  If you don't want to load designs using QR codes, you can visit there, as it's kept up to date and has my current designs on offer.
Clothing Designs
Hats
Red Stripe Hat (for Red Stripe Ensemble)
Shirts
Red Stripe Shirt (to be worn with Red Stripe Pants)
Grey Stripe Shirt (to be worn with grey Stripe Pants)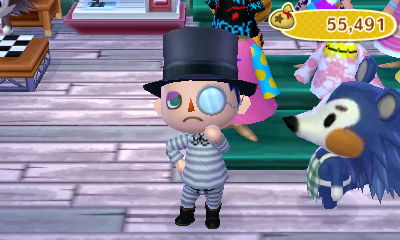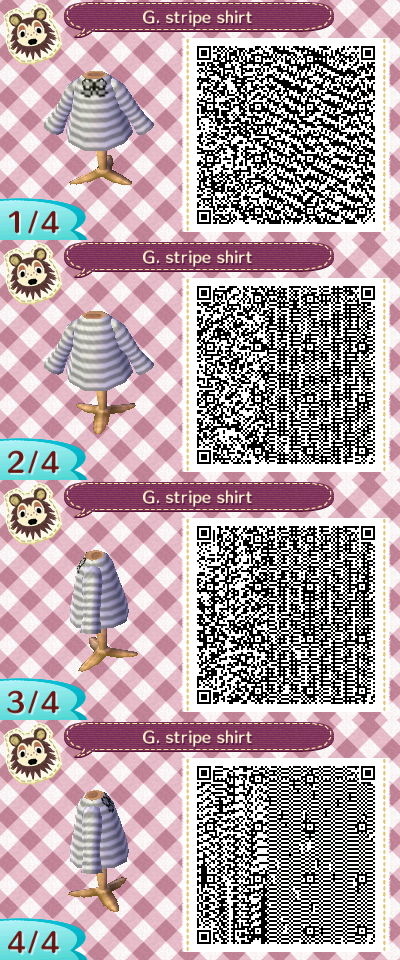 Pink Disaster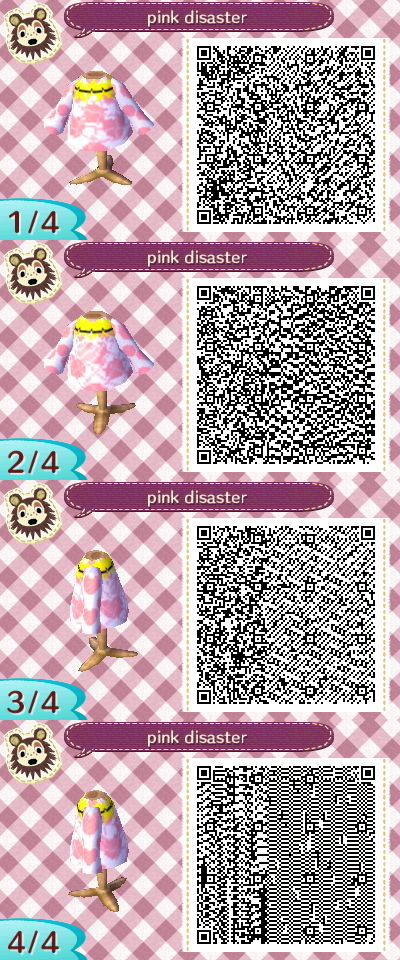 The Cho(p)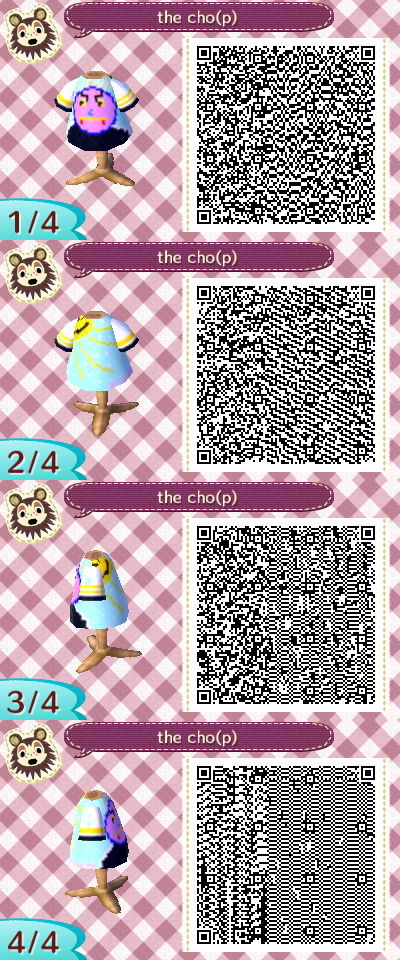 Dresses
Pink Combo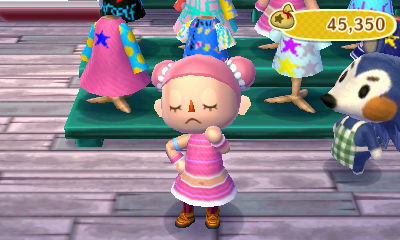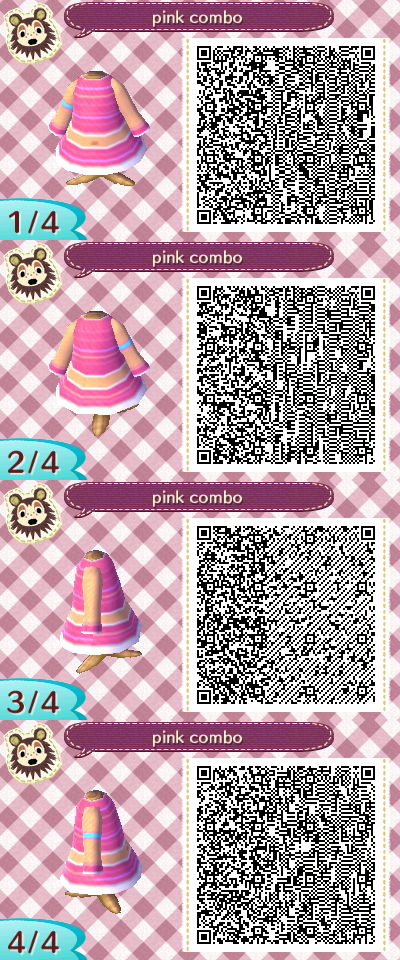 Jaunty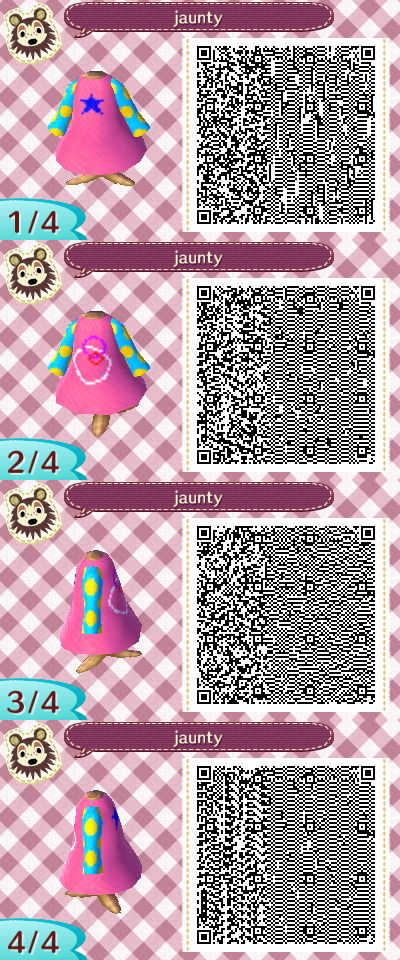 B Ensemble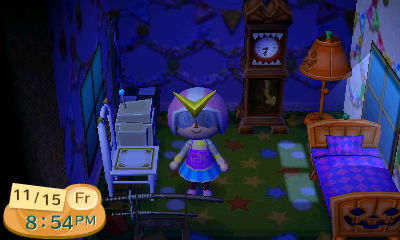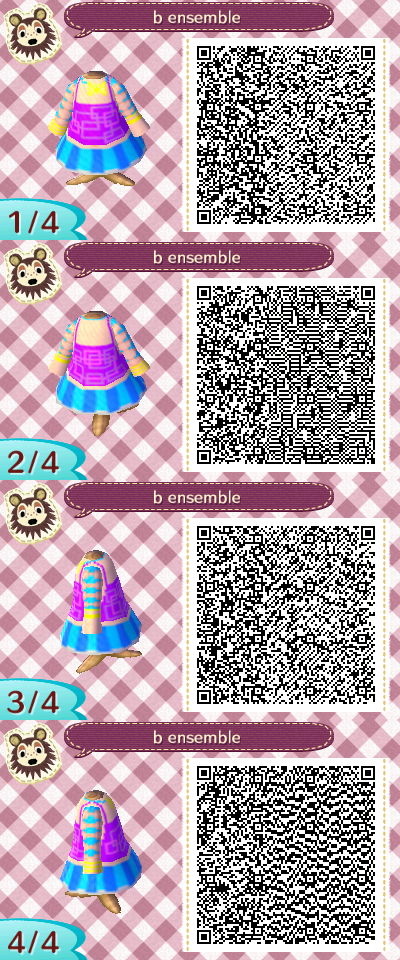 RWR Star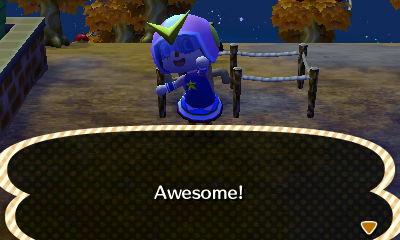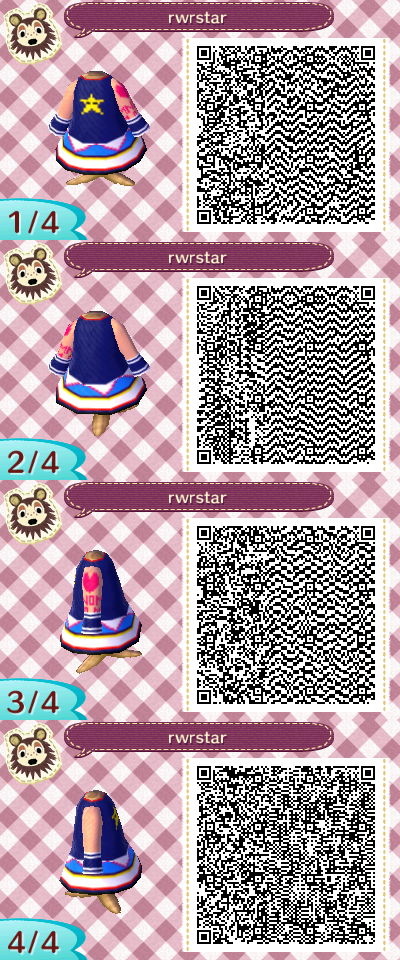 Other Patterns
Watch Yourself
Music Patterns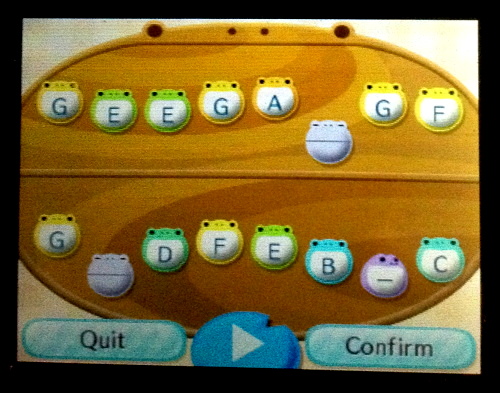 (my town theme – original)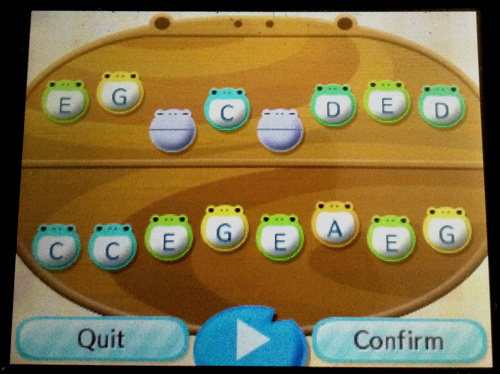 ("Sim 01" – from Sim City 2000)
---
Leave a Comment